Learn Thai Workshops and Webinars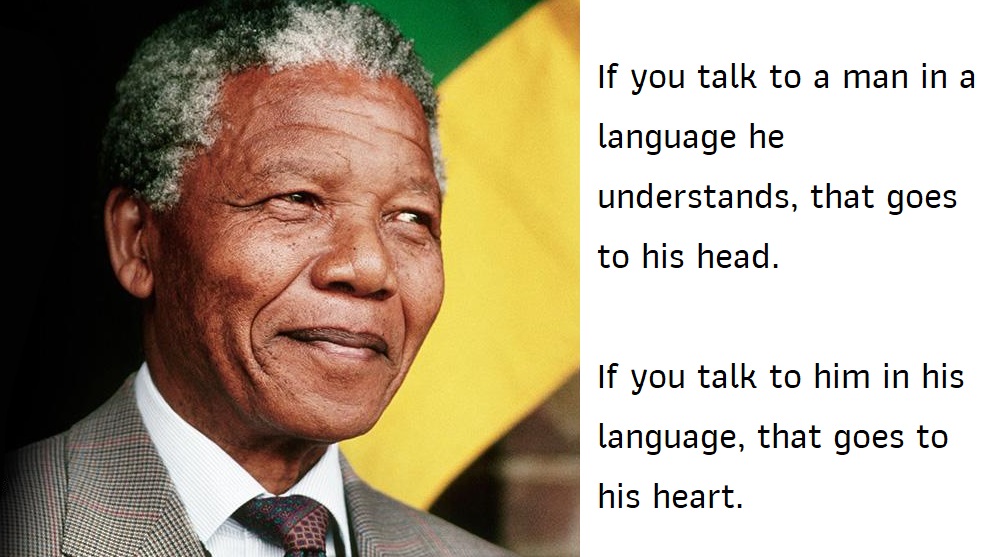 Reading Thai requires "solving the puzzle" for each word. After the course you will finally be able to read Thai menus, the labels on your beer bottles and understand what all those little shops down the "sois" are selling – the cheap laundry service, the car wash & polish, the computer repair shop, the dressmakers, what kind of beauty treatments or massages are available, cheap rooms for rent, etc. etc. 🙂
Not to mention, knowing whether that lane you're about to turn into is a short cut or a dead end…!
Intensive Read Thai bootcamp in Chiang Mai
| | |
| --- | --- |
| October 21-27 | Saturday to Friday 8am-5pm (Six + ½ Days) |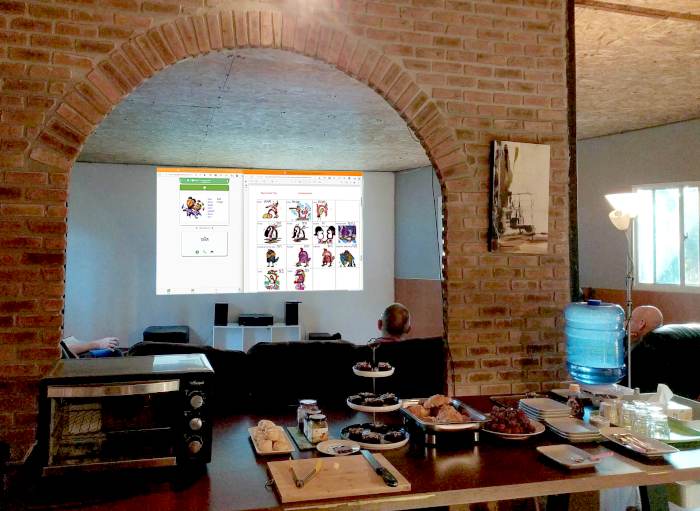 Enjoy an intensive, but relaxed learning holiday – away from distractions and work commitments – at a nearby resort (฿600-฿900/night) with a delicious Continental breakfast, dinners and free-flowing fresh coffee all day. And go back feeling refreshed and literate!
Price: 45,000 baht
Discounts:
฿5,000 off pax if you book two or more people together (please contact me first).
฿7,000 off if you have already attended an online webinar.
฿17,000 off if you have already attended an online webinar and have Rapid Read Thai v4.
Just the difference to pay if you've already purchased the Rapid Read Thai app or package.
Half-price to repeat the boot camp.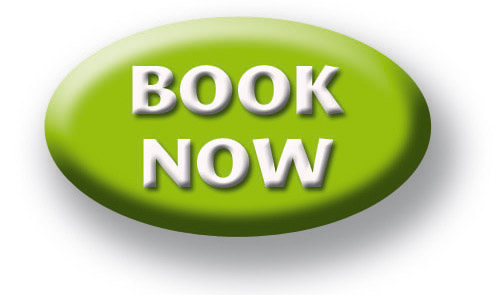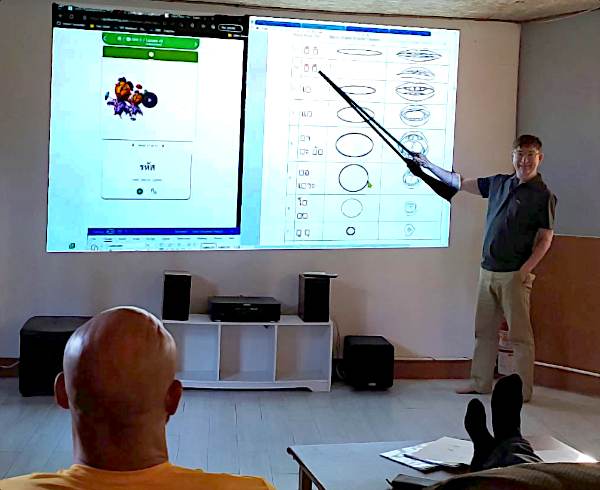 ---
Rapid Read Thai Online Workshop
US/Canada Time Zones?
15 Week Days
Monday – Friday
Nov/Dec (dates still to be decided)
Price: ฿16,000 THB + ฿10,000 for the Rapid Read Thai course material if you don't already have it.
Starting from Day 1, we will learn to pronounce the tones accurately using the same tones we have in English.
Gradually, we will learn the most important letters and immediately read (and pronounce) words using the letters and tones we have learnt so far.
The schedule is more or less as follows:
Sex, tones and first letters

Basic letters

Tone marks and the sex-change doctor

Basic vowels

Fused consonants

Combination and "dirty" vowels

Advanced and obscure letters

How to read the modern fonts

Reading menus, songs and stories

Wrap-up: the 20 reading rules and the 10 rules for reading sentences without spaces
By the end of the course you will be able to read just about any Thai word accurately and with the correct tones.
You won't necessarily understand what you are reading. That comes later with the follow-on conversational courses.
But already you can start to pick up vocabulary from your surroundings by reading the menus, notices and street signs. You can guess many of them, many already have English translations, and the rest you can look up in your dictionary app.
One useful bonus about building vocabulary this way is that you tend to remember a word more easily if you have a visual image of it and where you saw it.
---
Intensive Read Thai bootcamp in Ko Samui
| | |
| --- | --- |
| Nov/Dec 2023? | Saturday to Friday 8am-1pm (Twelve half-days) |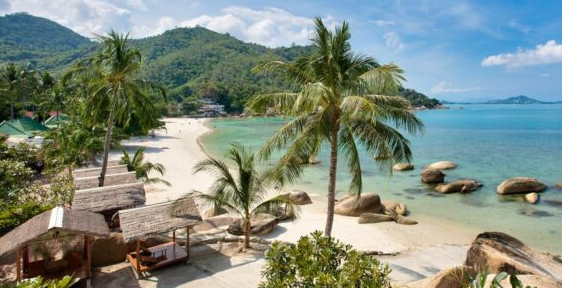 Enjoy an intensive, but relaxed learning holiday – away from distractions and work commitments – with a delicious Continental breakfast, dinners and free-flowing fresh coffee all day. And go back feeling refreshed and literate!
We study in the mornings for 7 days (Sat-Fri), take a weekend break and then continue for 5 more mornings. That gives you plenty of time to enjoy the island, the food, the local people and the beaches!
Price: 65,000 baht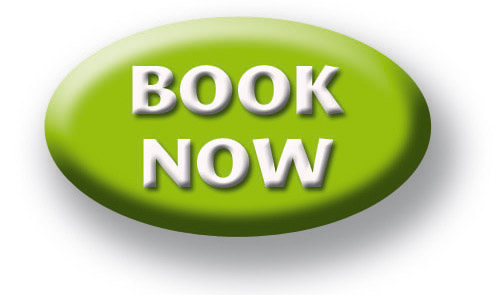 Why Reading?
I went around in circles, looking for a way to acquire fluency, but in a relatively effortless and enjoyable yet effective manner. and without having to spend much time on it.
Reading (out loud) is the solution
I won't go into the details here, suffice to say that you gotta start by being able to read out loud to the point that you can pronounce the words fluently and accurately. There's no shortcut or alternative. Everything else leads to a dead end. Worse, what you learn is mostly wrong and you will acquire bad habits that are almost impossible to fix later on. If you're illiterate then even if you get to the point where you can speak "fluently", Thai people will find it really difficult to understand you.


When you can read, you can continuously build up your vocabulary with minimal effort, directly from your surroundings. The menus and street signs and labels and notices are a living (and visual) dictionary that's fun to decipher. The last thing I would want to do is to read a dictionary for amusement. But reading signs and making out what's on the menus is a really enjoyable pastime.
I've been following the efforts of dozens of people wanting to be able to converse reasonably fluently in Thai, to be able to talk to staff, to understand what their kids (and spouse's friends and family) are saying, and to be able to connect more intimately with friends and lovers by being able to gossip or discuss ideas in Thai.
But life gets in the way. For most of us, learning Thai is just not a priority. It takes time and effort. Like learning to play the piano or guitar, or get fit or become skilled at Muay Thai or Taekwondo.
And, frankly, I'd also far rather spend my time playing piano or enjoying some physical activity than study a language!
So – how to make it easy and enjoyable to learn Thai? After all, it's the key to a kind of Wonderland that we cannot enter or even see. There's a fun and fascinating world out there that we can participate in and enjoy. Even if it's just discussing your construction requirements with the builders, or asking the mechanic to fix your car, or joining in with the gossip and banter at a family or neighbor's get-together. If you're working, then it makes the world of difference to work with your staff or colleagues in Thai and discuss their ideas or concerns directly; or simply connect with them in a more direct, informal way, rather than as a somewhat lofty but dumb and unfathomable farang. Not to mention, being able to access the "sideline" sites or participate in social media groups or chat to newly-found friends on LINE or FB. 
The Read Thai course is the start of a one year

journey to become conversationally fluent in everyday Thai.
Learn to Read Thai the Rapid Way
Face Gym – practice speaking words clearly & distinctly with the correct tones.
Workbook of all the reference material, notes, songs and reading texts.
Continental breakfast, lunch, strong fresh coffee & refreshments on tap.
Your personal 'mental aerobics' instructor (me!)
A relaxing and fun lounge-style atmosphere
New friends
The Rapid Read Thai self-study web app, with all the lessons and vocabulary available for memorization using "spaced-repetition" flashcards.
Interactive audiobooks for the songs and reading exercises (with flashcards).
Two weeks of follow-on mini lessons emailed every other day.
After the workshop:
You will receive ongoing support to ensure you consolidate and apply what you've learnt. To make consistent progress, you should sign up with Erin for one-on-one tuition (฿600/hr) to review the material together or continue with the conversational course, Everyday Thai for Beginners).
Skeptical? Is it a gimmick or a scam?
It sounds too incredible to be true, right? But rather than take my word for it,
here's what (real) people have said about the course:
I wanted to thank you for an excellent weekend. I asked my Thai teacher today if she thought it possible for someone with no prior knowledge to learn to read Thai in two days. She said no. When I read some Thai to her she said, "It's a miracle!!!" Simon Gunn, Managing Director, Channah Thailand
Thank you Gary, it has been tremendous fun and tremendously motivating. Ian Chapman, Mayer Brown JSM
It was excellent, I learnt and retained more information [in one day] than I had in the previous 3 months by conventional teaching methods. Mark Pirie, Triumph Motorcyles
I was [astounded] at how I absorbed your material and was able to apply it. […] Well done mate – your depraved teaching methods really work. Jeff Lafaro, Uhde Shedden
more comments, good and bad, from participants (and skeptics)…
October 2013
August 2017
October 2017
February 2014
What did the Norwegians say?
Comments from a German, a Brit and an American
Richard in March 2015
"Just do the course… it's the best way to learn Thai."
Becky in March 2015
"Warning! It's R-Rated."